Precambrian time
Mesozoic Era
There was a lot more action in the Mesozoic Era. It started in 250 MYA and it ended at 65 MYA. The climate was very abstract during the Mesozoic Era. One of the reasons is that it was unusually warm. It was so warm that there were no ice caps at all. It also was generally dry for most of the era. The climate changed and it made the humidity go up. The climate was not interesting at all but there was a lot going on with the continents. During the beginning of the era there was only one continent the "supercontinent". Then as years passed it started to split into two continents, Laurasia and Gondwana. If you know what the continents look like now you'll have a general idea of what they started to look like in the Mesozoic Era. There were major changes during the Mesozoic Era like, oceans raised and started flooding like crazy. Another crazy thing happened Indian sub-continents collided to form The Himalayas.


Life didn't change very much but theres some things. At the end of Paleozoic Era all life died letting Dinosaurs evolve and get a lot bigger. They were the dominate species and ruled the world basically. Meanwhile in the ocean coral reefs started forming. Nothing really Interesting but the things that happened at the end of the era you'll want to stay for. The Great Extinction caused all dinosaurs to die. This extinction made all plant life diminish. What caused this mass extinction? You might be asking. Well an asteroid hit which is the most direct cause of the extinction. All of this allowed mammals to survive to present day.





Powered by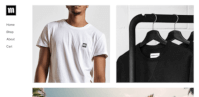 Create your own unique website with customizable templates.