Precambrian time



PRECAMBRIAN TIME

If you want to learn about earth's history you have to start with the first era Precambrian. The Precambrian earth formed 4.6 BYA, it ended 543 MYA. The climate was very different than it is today. The climate differed greatly in all the different periods. The climate kept switching from warm and cold throughout the era. There was two different types of climates during Precambrian Time greenhouse and icehouse periods. During the greenhouse period there is little to no ice on either pole. During the icehouse periods its cold enough for ice sheets to last. Thats enough about climate,lets talk about continents and landforms. During the Precambrian Time there was only one continent the "Supercontinent". The earth started to cool from its original molten state. Then after it started to cool the earth's crust started forming. The supercontinent was mostly south of the equator. After that it started raining and some how it rained for so long the oceans started forming. Thats all the important information about non- living things.


Can you believe that 600 Million years ago is when life began! The first multi-celled animals appeared over 600 million years ago. There was soft bodied multi-celled animals like the sea pen and a jelly-fish like animals. Some animals grew on sea beds but they didn't have faces or heads. Animal life were very few so lets move onto plants. Bacteria multiplied a lot using photosynthesis. This was a move that lead to simple plants and animals. There was few to no plant life in the Precambrian Time. But that started to change at the end of the time period. Single-celled algae vanished completely at the end of the time period. A global ice age started the mass extinction. If animals were killed by extinction changes in sea level and decreasing of oxygen were probably to blame.




Powered by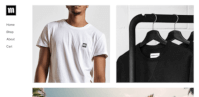 Create your own unique website with customizable templates.