Precambrian time
Cenozoic era
Do you know what era we live in today? We live in the Cenozoic Era. The Cenozoic Era began at 65 MYA and its still going on today. The most common nickname is "The age of mammals". The climate finally settled and started to cool. In some places the climate is tropical. We are actually living in an ice age thats coming to an end. Everyone should know what the climate is because we are living in it so you should have a general idea. But not everyone can access a map so let me tell you about the continents. There are 7 continents and their spread out around the world. The continents being so spread out caused the oceans to get larger. The water currents formed and pushed North and South America together. The currents pushed Antarctica to the south where the sun can't reach and made it really cold. Thats our world and climate today.


People weren't alive at the beginning of the Cenozoic Era. Humans only evolved 1 MYA. Birds and crocodiles evolved along with grass. Grass created changes in mammals today. There hasn't been an end of the era because as you know we are living in it. Scientists believe that we are ending an ice age. This is the end of the Cenozoic Era and the end of my Geologic Time Scale.



Powered by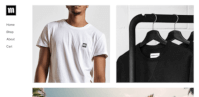 Create your own unique website with customizable templates.